Entrees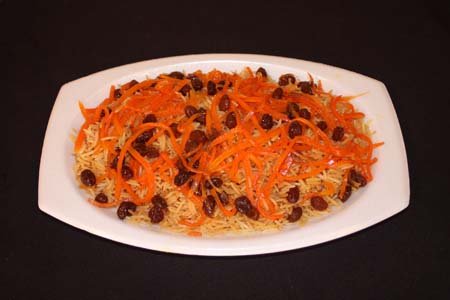 Skillfully-seasoned lamb under a heap of spiced brown rice, topped with carrot strips, raisins and meat sauce.
+ ORDER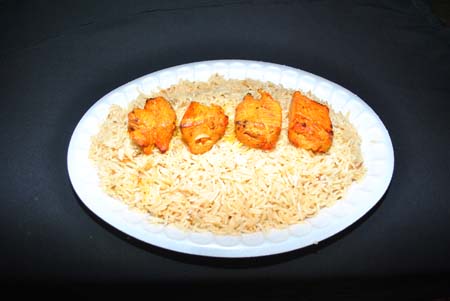 Seasoned rice served with meat sauce and choice of chicken or lamd kabob
+ ORDER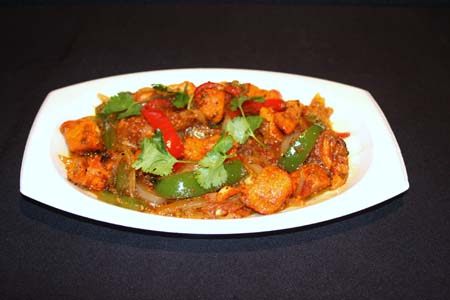 Choice of chicken or lamb fried with onions, tomatoes, green pepper and special seasoning.
+ ORDER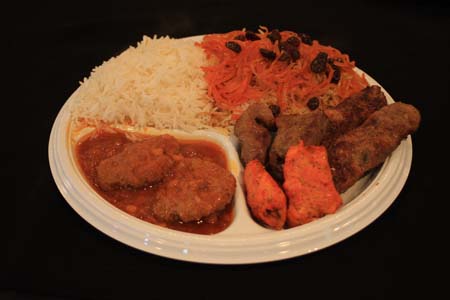 Seasoned rice topped with carrots and raisins served with meat sauce (Qurma) & two pieces of each kubideh, chicken & lamb kabob.
+ ORDER